Anzeige
Lightweight Membrane Structures
Organisation:

Typ:

Part-time

Certificate:

Master of Engineering (M.Eng.)

Duration:

4 semester(s)

City, country:

Krems, Lower Austria, Austria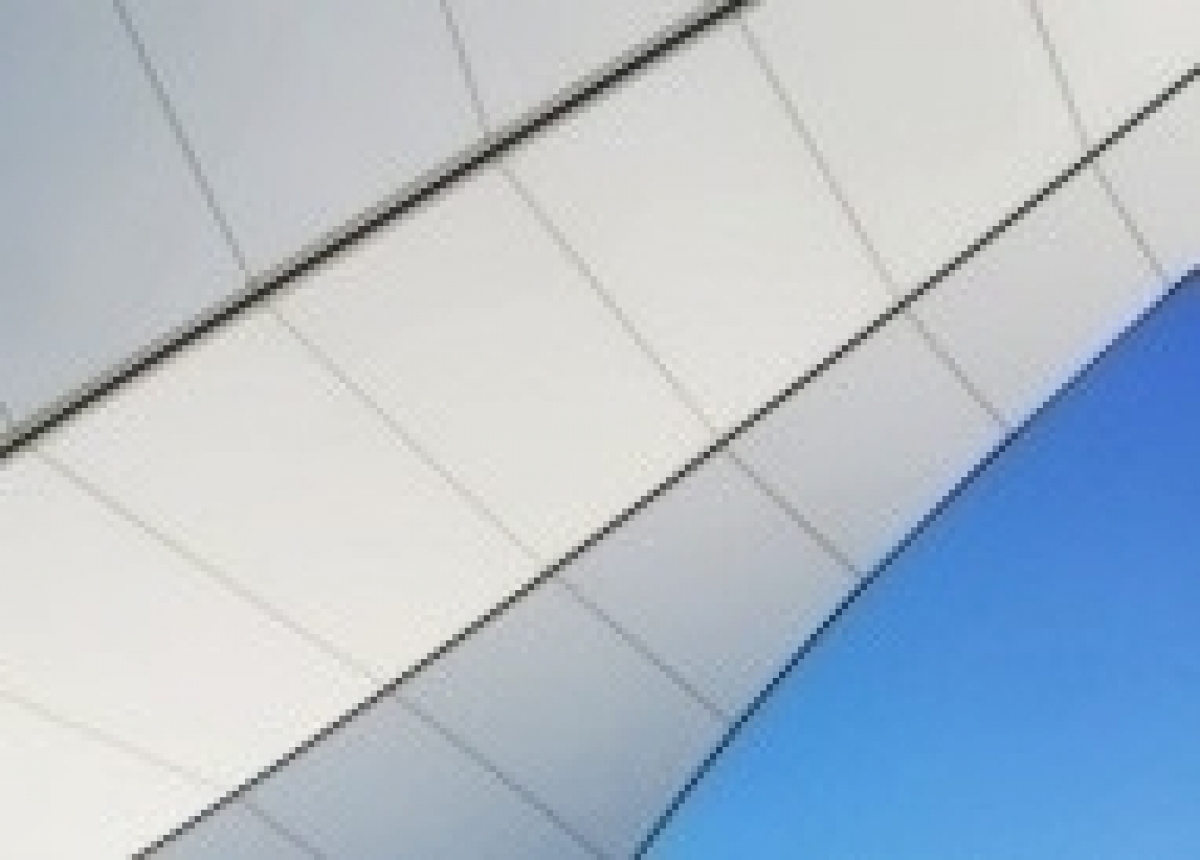 Programme
Lightweight Membrane Structures are made of flexible, non-rigid materials ranging from simple sails up to stadium roofs. State of the art building materials and the latest fabrication technologies are combined with the highest engineering knowledge provided by the world leading experts in the field of Lightweight Membrane Structures.


The so called "top secrets" will be fully revealed within the program. Become an authority in the consulting, planning and execution of Lightweight Membrane Structures projects and be part of our powerful network of experts! Start a lifetime interdisciplinary career in the field of Lightweight Membrane Structures!

Lightweight Membrane Structures, MEng consists of five attendance modules à nine days distributed over two years:
M1: Monday Nov. 4th to Tuesday Nov 12th 2019
M2: Monday May 4th to Tuesday May 12th 2020
M3: Monday Nov. 16th to Tuesday 24th 2020
M4: Monday May 17th to Tuesday 25th 2021
M5: Monday Nov. 1st to Friday Nov 12th 2021



Target audience
Building Professionals - Architects, Engineers, Building Experts in private or public sector.


Participants will enhance their professional career and will prepare themselves for the interdisciplinary and innovative professional future.
Admission/Entrance requirements
Tuition Fee:
Tuition for the entire program is EUR 16,900 (no VAT is payable). The tuition fee covers all aspects of the program including examinations, course materials and software. Please note that travel and accommodation costs are not included. To suit your business and/or personal requirements, there are a variety of tuition packages and payment methods possible. Please consult the Program Director for more information.


Admission Criteria:
a university degree in architecture or building related engineering sciences (Bachelor, Master)
or a relevant non-university degree together with a minimum of 4 years of building related professional experience in a leading role
or a minimum of 8 years building related professional experience in a leading position with no relevant degree
Languages
| | |
| --- | --- |
| Language(s) of instruction: | English |
Information material
Order information material from Donau-Universität Krems. The given data is transmitted only to this educational provider and, of course, not given to a third party.
Organisation
Danube University Krems
has specialized in postgraduate academic studies and offers exclusive courses in the fields of economics and management, communications, IT and media, medicine and health, law, European integration and public administration, education and cultural sciences as well as of building and ecology. Being a European model project, Danube University Krems combines high quality in education, research and consulting with excellent customer orientation and service. More than 3,500 students from 50 countries are enrolled in over 150 academic courses.
The majority of the students of Danube University Krems have a university degree. Therefore, the main part of university teaching in Danube University Krems consists of courses which are concluded with an internationally recognized Master's degree such as Master of Business Administration (MBA), Master of Science (MSc), Master of Arts (MA) or Master of Laws (LL.M.). The range of courses offered here extends from executive MBA, IT consulting, European Union law, solar architecture and music management to health care management, psychotherapy and special fields of dentistry. Danube University Krems also offers a number of short courses and seminars.


Danube University Krems is located in one of Europe's most beautiful cultural landscapes, the Wachau region along the Danube, which has been named a world cultural heritage site by the UNESCO. A renovated tobacco factory dating back to the onset of the 20th century and new buildings on Campus Krems provide students and educators with an open, innovative, and motivational atmosphere for research and studying. The new campus, which was opened in 2005, provides the region with a new landmark of international acclaim.
Studying in Krems
Krems is a traditional educational town - with 30 schools and high schools attended by more than 10,000 students. Therefore, Krems' environment is richly furnished with restaurants, hotels, guest-houses and students' hostels, as well as leisure-time and cultural facilities. The idyllic environment of the Wachau, its exquisite wines and numerous sports facilities contribute in significant measure to the quality of life of students at the Danube University Krems.


Historic buildings and architecture from the middle-ages in the parts of Krems and Stein show for a meaningful past. The community, already mentioned in 995 as "urbs chremisa", was once the center of salt and wine trading and is one of the oldest towns in the country.


Strolling through the medieval alleyways, tasting wine in closed-down monasteries, relaxing in a café by the street, and amusedly smiling in the museum of caricatures: art and culture can be experienced and lived in Krems. The folk music festival "Glatt & Verkehrt" (Smooth & Traffic), the Lower Austrian Danube Festival, the film program of the Austrian Film Gallery, and the exhibitions at the internationally renowned Art Center Krems are the highlights of the town's annual event calendar. As a member of the art-mile in Krems, the Danube University of Krems is a regular part of the local art and culture scene.


The
Danube University of Krems
is an ideal starting point for jogging, cycling, playing squash and tennis, or simply for taking a walk through the vineyards. Oarsmen and swimmers can pursuit their hobbies in the nearby Danube River.
Course guidance
Dipl.-Ing. Dr. techn. Robert Roithmayr
+43 (0)2732 893 2773
Contact
Donau-Universität Krems
Dr.-Karl-Dorrek-Straße 30
3500 Krems
Austria
Map
Phone:

+43 (0)2732 893 6000

Fax:

+43 (0)2732 893 4000

E-Mail:

Web: