NATM Engineer
Organisation:

TU Graz Life Long Learning

Typ:

Part-time

Certificate:

Certificate

Duration:

4 semester(s)

Certificate:

M.Eng.

Duration:

6 semester(s)

Studienort(e):

Graz and Leoben, Steiermark, Österreich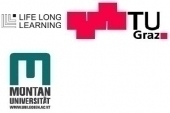 Programme
The University Programmes "NATM-Engineer" were created to satisfy the continously increasing worldwide demand for qualified tunnel engineers and aim at increasing the skills of the participants in the fields of geotechnical engineering and tunnelling, with an emphasis on the "New Austrian Tunnelling Method" (NATM). The degree holders shall be enabled to accomplish tunnelling projects on their own in the face of geotechnical, structural, organizational, contractual and economic needs according to the latest state of the art. The programmes are jointly organized by Graz University of Technology and University of Leoben. Courses will be held in Graz and Leoben in Austria.


Programme Options:
The University Certificate Programme, leading to the occupational title "Academic NATM Engineer", lasts four semesters (€ 12.000). Optionally participants can add another two semesters and are awarded the degree "Master of Engineering" (Master's Programme, € 16.000).
Prof. Thomas Marcher - TU Graz
Prof. Robert Galler - MU Leoben
Target audience
Participants
The programmes address civil engineers, geotechnical engineers and engineering geologists who do have a distinctive technical education and aim at a specialization in tunnelling. Future fields of work may be planning, design and consulting of underground projects for engineering offices, or construction management for contractors and owners.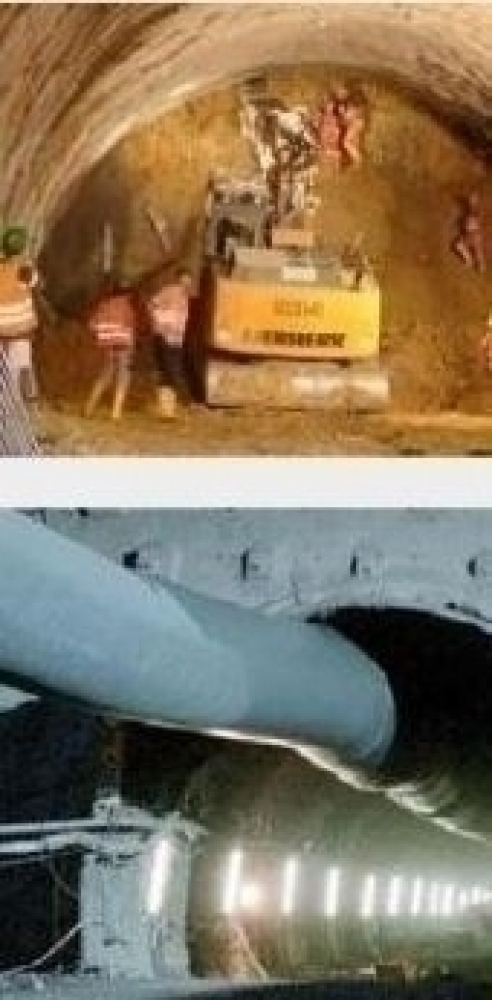 Emphasis/Curriculum
Introduction to the "New Austrian Tunnelling Method"
Investigation and Engineering Geological methods
Laboratory methods
Characterization and Classification
Geotechnical design
Analysis
Tunnel Layout
Site organization, construction management
Construction contract
Risk analysis
Tunnel safety
Monitoring, data evaluation and interpretation
Instrumentation
Grouting (master's programme)
Excavation by blasting and roadheader (master's programme)
Basics of TBM tunnelling (master's programme)
Practical relevance
At the beginning, instruction is lecture style and teacher-centred to convey basic knowledge of the subject. Field trips to construction sites complement the instructions. Students have many opportunities to practice their skills by working on projects in teams. All courses are taught in English.
Admission/Entrance requirements
Applicants who fulfil one of the following requirements qualify for the programmes:
a master's degree from a technical university in a related field
a bachelor's degree from a technical university in a related field and a minimum of 3 years of professional experience
a degree from a technical college and minimum 5 years of professional experience (for Certificate Programme only)
plus good command of English language
Admission is based on the review of the applicants and if required on interviews with the candidates or a test.
Languages
| | |
| --- | --- |
| Language(s) of instruction: | English |
Duration and Organisation
The University Certificate Programme lasts 4 semesters and is valid 61 ECTS-Credits, while the Master's Programme lasts 6 semesters with 90 ECTS-Credits.


The courses will be held in 4, respectively 5 modules lasting three weeks each, allowing participation parallel to the job.

Master's Programme: The last semester is reserved for the preparation of the master's thesis.


Programmes start every second year.
Planned start of the next programmes:
11 September 2017
Attendance fees
Certificate Programme (4 semesters): € 13.900
Master's Programme (6 semester): € 18.900
Information material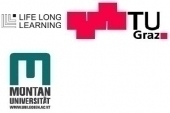 Organisation
Following its mission Graz University of Technology not only aims to enable its students to acquire technical knowledge and education of high quality but also to be a place of lifelong learning. Based on the existing excellent know how Graz University of Technology seeks to increasingly establish itself as a provider of continuing education opportunities taking into account the fact that learning is a life-long process. We especially want to approach young graduates as well as experienced professionals with a technical and scientific background interested in vocational education and training.
Studying in Graz and Leoben
Graz with a population of 280,000 is the second-largest Austrian city after Vienna and the capital of the federal state of Styria. Graz has a long tradition as a student city and offers its students a vital everyday life with a wide range of divers amusements. Its six universities have over 40,000 students. Graz' "Old Town" is one of the best-preserved city centers in Central Europe that was added to the UNESCO list of World Cultural Heritage Sites. Graz was sole Cultural Capital of Europe for 2003. The city is situated on the Mur river, in the south east of Austria. It is approximately 140 km southwest of Vienna or 2.5 hours by train / 2 hours by car. The nearest larger urban center is Maribor in Slovenia which is about 50 km away. One can reach many major European cities very easily from Graz, either by plane (Graz has got an international airport) or by train. Graz Airport is about 10 kilometres south of the city centre. The international destinations from Graz are Berlin, Cologne/Bonn, Düsseldorf, Frankfurt/Main, London, Munich, Stuttgart, Zurich, Girona/Barcelona and Oslo.
Course guidance
Prof. Thomas Marcher, TU Graz
0316 / 873 - 8114
Contact
TU Graz Life Long Learning
Mandellstraße 13/II
8010 Graz
Österreich
Map
Phone:

0316 / 873-4932

Fax:

0316 / 873-4939

E-Mail:

Web: