Anzeige
Professional MBA, Specialization Aviation Management
Organisation:

Typ:

Part-time

Certificate:

Master of Business Administration (MBA)

Duration:

4 semester(s)

City, country:

Krems, Lower Austria, Austria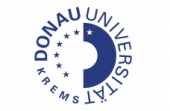 Programme
The Professional MBA Program with Aviation Management Specialization is designed for future industry leaders and boosts the economic, management and individual competences in a part time, 4 semester program format.
© privat
The
Professional MBA, Specialization Aviation Management
program at Danube University Krems is based on a state-of-the art learning concept which combines a high-quality General Management curriculum with a branch-specific Specialization Curriculum in Aviation Management.
The Aviation Specialization courses offer deep insight Aviation Management knowledge and provide students with the most relevant management methods of the industry.
By passing the Professional MBA, Specialization Aviation Management Program at Danube Business School, students are going to understand the linkages between the different parts of the aviation industry and will obtain additionally to the General Management knowledge, branch-specific state-of-the-art knowledge, skills and competences for their future career – furthermore students become part of a highly educated, professional and international aviation community!
Aviation MBA Program established since 2000.
More information: www.donau-uni.ac.at/aviation-mba
Mag. Dr. Doris BurgerProgram Coordinator
Prof. Dr. Wolf Müller-RostinAcademic Coordinator
Target audience
Aviation is one of the most dynamic and fascinating industries in the world. During the last years, aviation executives had to cope with the consequences of deregulation, globalization and privatization. Technological changes and market differentiation are part of the dynamic business.
Additionally, aviation managers are confronted with a variety of national and international regulations that have a direct impact on the industry. In such an environment, human capital is one of the most important sources for ensuring the profitability of aviation companies in the future. Therefore, aviation managers should be prepared to meet the challenges of their career, in order to reach their preferred professional destination.
© iStock
Take off to your future career.
The Professional MBA, Specialization Aviation Management program offers state-of-the-art General Management Education and advanced aviation management know-how. Methods and instruments of management provide for an education which makes you "ready for take-off".
These Aviation courses of the Program are based on the cohort model-students stay, learn and work together on the campus throughout all Aviation modules and enlarge so their personal Aviation network.
The program is distinguished by its modular structure: 1 online course, 10 on campus courses and 1 international study trip.
The program which is basically completed in four semesters is designed as part time study program. One module consists of several courses and comprises six days of intensive learning and experienced based knowledge transfer.
Emphasis/Curriculum
Core subjects
Fundamentals of Management (MA) - ONLINE
Fundamentals of Economics (EC) - ONLINE
Business Analytics & Research Methods (MT)
Controlling & Reporting (CR)
Corporate Finance (FN)
Strategic Management (SM)
Marketing Management (MM)
Business Ethics (BE)
Managing People (HR)
Leadership (LS)
Transformative Management (TM)
International Business (IB)
Managing Complexity & Project Management (CP)
Knowledge Management & Innovation (KM)
Specialization Aviation Management
Political and Regulatory Aviation Framework, Contractual and Non-Contractual Liabilities and Related Issues
The Airport Business Management, Airport Competition and the Economic, Social and Environmental Impact
Airline Business Management, Airline Financial Management
Air Traffic Management: System & Operations
Sustainable Aviation Management
Admission/Entrance requirements
Total fees approx.

€ 22,900
Profile of the participants
The program is geared toward individuals with academic qualifications and equivalently qualified managers with several years of professional experience in the aviation industry (all fields).

Admission

Languages
| | |
| --- | --- |
| Language(s) of instruction: | English |
| Going abroad: | desired |
Danube Business School Method
Increasingly managers are to address problems that are becoming significantly more complex. This calls for well-developed skills in dealing with uncertainty and conflicts.

In addition social skills and skills in group dynamics are getting more important role, as the enhancement of staff involvement becomes more crucial. In order to develop leadership ability in a constantly changing environment, decision makers must be able to successfully handle problems on an individual, group and organizational level.
Practical Knowledge: Deepening hands-on knowledge based on the experiences of successful practitioners
Theory: Communicating and expanding knowledge
Application: Bring your new learning into your workplace.
Case Studies: Learning and training by means of current business cases
What makes us unique?
The combination of
Internationalism of our staff and student body
Well established, highly successful, in-house teaching methods
International quality assurance
A combination of research and practice
Highest quality standards
Flexible programs and course formats
Well established and long-term links with industry and commerce
Europe's leading public University for Continuing Education
This unique combination distinguishes all continuing education courses and programs at Danube Business School: the linking of scientific approaches with practice orientation, innovative teaching and learning methods as well as the highest quality standards.

To ensure the quality of teaching and studying, our programs regularly undergo quality assurance procedures. These accreditations enhance both the international comparability of our degrees and the transparency of our programs and courses.
Information material
Order information material from Universität für Weiterbildung Krems. The given data is transmitted only to this educational provider and, of course, not given to a third party.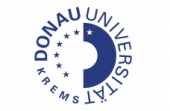 Organisation
Als führende öffentliche Universität für Weiterbildung in Europa ist die
Universität für Weiterbildung Krems (Donau-Universität Krems)
auf die Höherqualifizierung von Berufstätigen spezialisiert. Vor mehr als 25 Jahren gegründet zählt sie aktuell knapp 8.000 Studierende aus 83 Ländern und rund 30.000 Absolvent_innen. Die Universität für Weiterbildung Krems steht für innovative Lernformate wie Blended Learning sowie höchste Qualität in Lehre und Forschung. Sie führt das Qualitätssiegel der AQ-Austria.

©Walter Skokanitsch
Studienprogramm
Das Studienprogramm umfasst Masterstudien und kürzere Programme in den Bereichen
Einen Überblick über alle Angebote finden Sie unter
www.donau-uni.ac.at/studium
Studying in Krems
Der
Campus Krems
mit seinen modernen Lehrräumen, Labors, Studierenden-Unterkünften, einem Kino und verschiedenen Lokalen bietet ideale Bedingungen für Lehre und Forschung.
©Walter Skokanitsch


Das Studienangebot der Universität für Weiterbildung Krems ist konzipiert für die spezifischen Anforderungen Berufstätiger. Je nach Studienart (Certified Program, Akademisches Programm oder Masterstudium) und fachlicher Ausrichtung gibt es spezifische Zulassungsvoraussetzungen, die bei der Beschreibung des jeweiligen Studiums zu finden sind:
www.donau-uni.ac.at/studium
Course guidance

Contact
Universität für Weiterbildung Krems
Danube Business School. Center for General Management.
Dr.-Karl-Dorrek-Straße 30
3500 Krems
Austria
Link zu Google Maps