Professional MBA, Specialization International Business
Organisation:

Donau-Universität Krems

Typ:

Full-/Part-time

Certificate:

Master MBA

Duration:

3 semester(s)

Studienort(e):

Krems, Lower Austria, Austria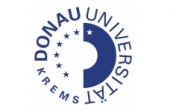 Programme
General Management in a Global Context! The Professional MBA, Specialization International Business is an intensive English taught program that trains people with an academic degree or equivalent qualification for analyzing and solving global management issues. The program provides a unique learning experience where formal knowledge transfer of technical concepts is deeply rooted in business practice.
Target audience
Managers and future executives in internationally operating companies. The Professional MBA, Specialization International Business program provides managers with the necessary tools for analyzing the global business. It helps to formulate alternative strategies for meeting these challenges and tries to reflect on the implications of different strategic options.
Emphasis/Curriculum
General Management Modules
Business Fundamentals (online) - General Management, Management Accounting, Cost Accounting, Economics, Business Mathematics and Statistics
Business Analytics & Research Methods
Managerial Economics& Global Business Environment
Controlling & Reporting
Corporate Financial Management
Strategic Management & Competitive Analysis
Marketing Management
International Business
Business Ethics
Managing People
Leadership
Managing Complexity
Knowledge Management
Project Management
Study Trips:
Boulder Colorado - Authentic Leadership & Ethics
Silicon Valley - Entrepreneurship
Vancouver- Venture Capital & Mergers and Acquisitions
Specialization Modules: Compulsory Module
Cross Cultural Leadership and Global Business Dynamics
Specialization Modules: Electives
International Finance
Global Marketing and Brand Management
European and International Law
Business Simulation
International Study Trips
Master's Thesis
Admission/Entrance requirements
Total fees approx.

€ 22.900,-
Admission Requirements:
We invite all qualified applicants for the Professional MBA International Business for a self-evaluation test online and a personal interview at Danube University Krems. Applicants from abroad can do the interview via Skype also.


We expect our applicants to have:
a completed Austrian university degree and at least 2 years professional experience or
a completed - according to regulations - equivalent foreign study University degree and at least three years of professional experience or
a general qualification for university entrance and at least 6 years of professional experience (including a minimum of 2 years experience in a leading position)
Applicants who do not have a general qualification for university entrance need at least 10 years relevant work experience in adequate position (training periods may be included).

Additionally, a good working knowledge of the English language is required!

We kindly ask interested International Business professionals to send us their CV before; candidates get a feedback in respect to acceptance within some days.
Information material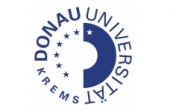 Organisation
Danube University Krems
has specialized in postgraduate academic studies and offers exclusive courses in the fields of economics and management, communications, IT and media, medicine and health, law, European integration and public administration, education and cultural sciences as well as of building and ecology. Being a European model project, Danube University Krems combines high quality in education, research and consulting with excellent customer orientation and service. More than 3,500 students from 50 countries are enrolled in over 150 academic courses.
The majority of the students of Danube University Krems have a university degree. Therefore, the main part of university teaching in Danube University Krems consists of courses which are concluded with an internationally recognized Master's degree such as Master of Business Administration (MBA), Master of Science (MSc), Master of Arts (MA) or Master of Laws (LL.M.). The range of courses offered here extends from executive MBA, IT consulting, European Union law, solar architecture and music management to health care management, psychotherapy and special fields of dentistry. Danube University Krems also offers a number of short courses and seminars.


Danube University Krems is located in one of Europe's most beautiful cultural landscapes, the Wachau region along the Danube, which has been named a world cultural heritage site by the UNESCO. A renovated tobacco factory dating back to the onset of the 20th century and new buildings on Campus Krems provide students and educators with an open, innovative, and motivational atmosphere for research and studying. The new campus, which was opened in 2005, provides the region with a new landmark of international acclaim.
Studying in Krems
Krems is a traditional educational town - with 30 schools and high schools attended by more than 10,000 students. Therefore, Krems' environment is richly furnished with restaurants, hotels, guest-houses and students' hostels, as well as leisure-time and cultural facilities. The idyllic environment of the Wachau, its exquisite wines and numerous sports facilities contribute in significant measure to the quality of life of students at the Danube University Krems.


Historic buildings and architecture from the middle-ages in the parts of Krems and Stein show for a meaningful past. The community, already mentioned in 995 as "urbs chremisa", was once the center of salt and wine trading and is one of the oldest towns in the country.


Strolling through the medieval alleyways, tasting wine in closed-down monasteries, relaxing in a café by the street, and amusedly smiling in the museum of caricatures: art and culture can be experienced and lived in Krems. The folk music festival "Glatt & Verkehrt" (Smooth & Traffic), the Lower Austrian Danube Festival, the film program of the Austrian Film Gallery, and the exhibitions at the internationally renowned Art Center Krems are the highlights of the town's annual event calendar. As a member of the art-mile in Krems, the Danube University of Krems is a regular part of the local art and culture scene.


The
Danube University of Krems
is an ideal starting point for jogging, cycling, playing squash and tennis, or simply for taking a walk through the vineyards. Oarsmen and swimmers can pursuit their hobbies in the nearby Danube River.
Course guidance
Mag. iur.Dr.phil. Willibald Gföhler, MBA
+43 (0)2732 893-2111
Contact
Donau-Universität Krems
Dr.-Karl-Dorrek-Straße 30
3500 Krems
Austria
Map
Phone:

+43 (0)2732 893 6000

Fax:

+43 (0)2732 893 4000

E-Mail:

Web: